Vistamatic is the pioneering designer and world's leading manufacturer of glazed privacy vision panels.
Our products are used in over 90% of NHS hospitals, as well as hundreds of additional medical facilities, high-security environments and learning institutions around the world.

At the forefront of the industry for over 60 years, Vistamatic continues to lead with innovative and highly customisable cutting edge technology.
Vistamatic Featured Products.
Our range of privacy vision panels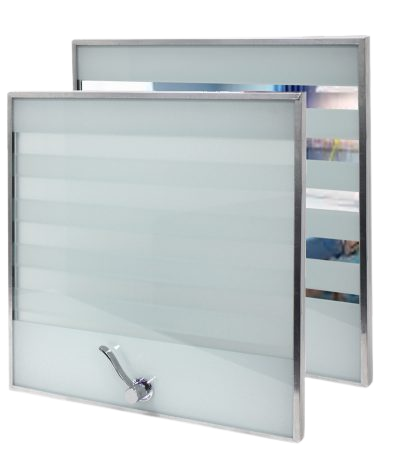 The Vista Max is the gold standard of privacy vision panels. The triple glazed system is renowned for allowing discreet and careful observation.

The Vista Max XL is specifically designed for long and narrow placements and incorporates all the benefits of the original.
The Vista Safe Anti Ligature vision panel is ideal for secure observation in challenging mental health environments.
Unique and inspired, the Vista Slide's lateral movement is designed for those larger spaces where the original Vistamatics aren't viable.