Celebrating 60 Years of Vistamatic Vision Panels.
2021 is the 60th anniversary of the award-winning Vistamatic privacy vision panel.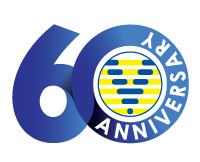 The name 'Vistamatic' in relation to a glass panel was trademarked in 1961, and the product has gone from strength to strength ever since. Over the decades, the design has been refined and enhanced, to become what is today's industry gold standard.
In the mid 2000's, the new Vista Max was unveiled with wider bands, offering an enhanced viewing area and significantly reducing the likelihood of blinds spots. That advancement brought forth the popular Vista Max XL, which dispensed with the need to install two individual panels into a door blank.
Global leader of vision panel manufacturing.
More recently, in response to the requirements of the Mental Health and Dementia sector, the Vista Safe Anti Ligature and Vista Art bespoke design panels were created. Also from those initial panels has evolved innovative new ideas, such as the unique Vista Port and the inspired Vista Slide for larger placements.
Now widely regarded as a global leader of vision panel manufacturing, Vistamatics were first installed outside of the UK in 1996, and the company itself saw expansion to the USA in 2005.
Our Managing Director Mark Nash said:
"We are so proud to have hit such a major milestone in the history of Vistamatic. We've always known that the original Vistamatic vision panels were a revolution in secure observation and we're proud to have taken that and continued to innovate. 
Being installed in 90% of UK hospitals, and with widespread international growth, we look forward to seeing where the Vistamatic panel will take the company in the next 60 years."
We look forward to working with you!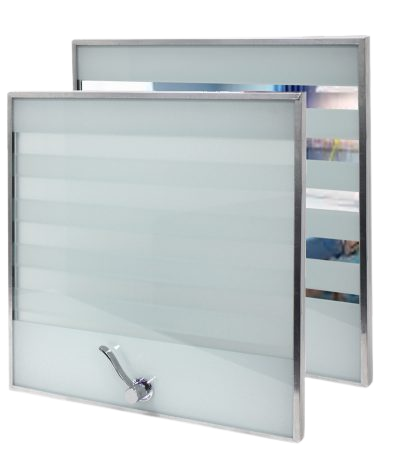 The Vista Max is the gold standard of privacy vision panels. The triple glazed system is renowned for allowing discreet and careful observation.

The Vista Max XL is specifically designed for long and narrow placements and incorporates all the benefits of the original.
The Vista Safe Anti Ligature vision panel is ideal for secure observation in challenging mental health environments.
Unique and inspired, the Vista Slide's lateral movement is designed for those larger spaces where the original Vistamatics aren't viable.