Vistamatic glazed secure vision panels.
From London's renowned Great Ormond Street Hospital for Children to Parkland Memorial Hospital in Dallas, Texas, and all the way to the Saad Hospital in Al-Khobar, Saudi Arabia, the panels allow discreet observation whilst offering more privacy to the patients.
Demonstrating innovation.
Vistamatic vision panels demonstrate innovation within their field and sets a precedent for the design of future environments, providing a number of benefits for end users, including:
Respecting the modesty, privacy and dignity of patients and visitors
Creating a welcoming and attractive environment that lifts the spirits of the end users
Creating an inspirational sense of place and a therapeutic environment whilst addressing infection control, patient safety and security.
Used in various healthcare applications.
Vistamatic vision panels are used in many different healthcare applications including Prep Rooms, Operating Theatres, Scrub Rooms, Staff Rooms and Patient Bedrooms. With their wide range of design formats and glazing options, architects, designers and door manufacturers are assured of finding a product for even the most demanding projects.
As the market leader with over 60 years of experience in the industry, Vistamatic vision panels offer absolute reliability, backed by a Lifetime Warranty.
We look forward to working with you!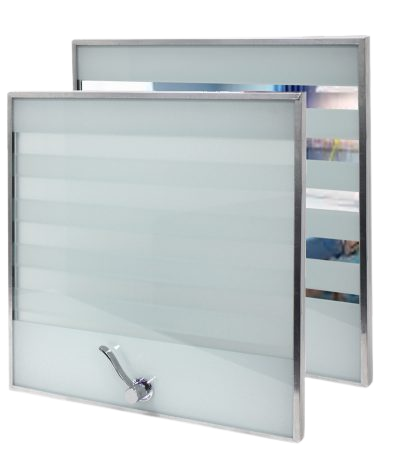 The Vista Max is the gold standard of privacy vision panels. The triple glazed system is renowned for allowing discreet and careful observation.

The Vista Max XL is specifically designed for long and narrow placements and incorporates all the benefits of the original.
The Vista Safe Anti Ligature vision panel is ideal for secure observation in challenging mental health environments.
Unique and inspired, the Vista Slide's lateral movement is designed for those larger spaces where the original Vistamatics aren't viable.