Vistamatic Vision Panels are privacy vision panels made up of three sheets of glass sealed as a single panel with evenly spaced, alternating lines and a sleek handle to allow privacy or observation.
Vistamatic Vision Panels are ideal for any of the following industries and applications where privacy and observation controls are needed:
Healthcare
Education
Commercial
Security
Mental Health
Residential
One of our consultants will contact you within 24 business hours.
To request a quote immediately, please call or send us an e-mail with any architectural drawings or other attachments that you feel will help with a quotation and one of our Consultants will contact you within 24 business hours.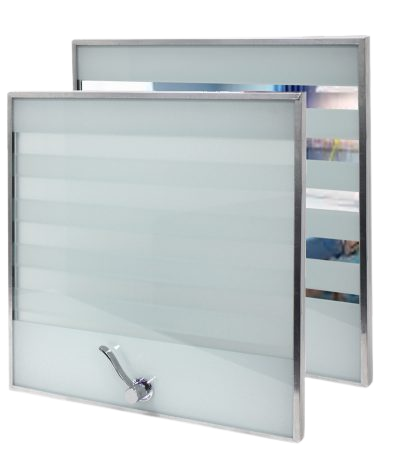 The Vista Max is the gold standard of privacy vision panels. The triple glazed system is renowned for allowing discreet and careful observation.

The Vista Max XL is specifically designed for long and narrow placements and incorporates all the benefits of the original.
The Vista Safe Anti Ligature vision panel is ideal for secure observation in challenging mental health environments.
Unique and inspired, the Vista Slide's lateral movement is designed for those larger spaces where the original Vistamatics aren't viable.