First developed in the early 1960's, Vistamatic has been providing glazed secure vision panels to companies around the world for over 60 years. Each panel is made to specification by hand using only top quality components in our factory just outside London, England. 
Our products are used in medical facilities, high-security environments, businesses, residential care and learning institutions, and are found in more than 90% of NHS hospitals in the UK.
Secure, durable and reliable.
Vistamatic vision panels are a proven monitoring and manual vision access control solution. 
We are so confident in our product that Vistamatic vision panels carry a Lifetime warranty against faulty manufacture.
Vistamatic is also dedicated to providing top quality service. Our goal is to communicate openly with our customers in order to clearly understand their requirements and build long-term trading relationships. 
We aim to offer a friendly, flexible, bespoke service ensuring clients receive the most competitive price, shortest lead time and convenient payment terms. We are committed to maintaining our position as the number one choice when it comes to the specification of glazed secure observation panels.
We look forward to working with you!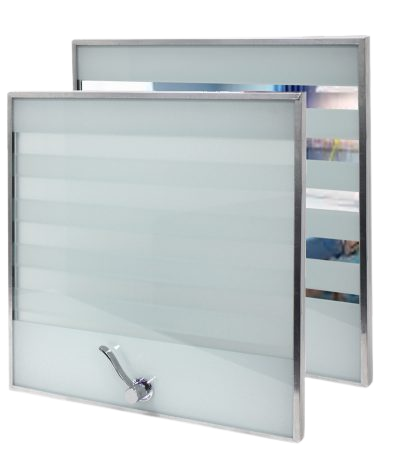 The Vista Max is the gold standard of privacy vision panels. The triple glazed system is renowned for allowing discreet and careful observation.

The Vista Max XL is specifically designed for long and narrow placements and incorporates all the benefits of the original.
The Vista Safe Anti Ligature vision panel is ideal for secure observation in challenging mental health environments.
Unique and inspired, the Vista Slide's lateral movement is designed for those larger spaces where the original Vistamatics aren't viable.