Focused on Community and Sustainability.
Protecting the future and making a difference.
Vistamatic is dedicated to being an active member of both our local community and the glass and glazing network.  As such, we have created the Vision Fund, our way of giving back and supporting charitable causes both close to home and further afield. 
From getting our whole team involved in completing a successful step challenge, to offering friends, family, clients and customers the chance to apply for support of their fundraiser, we've pledged to do our utmost to make a difference.
Vistamatic knows that small businesses can have a surprisingly big impact on the environment.  That's why we are currently doing research into identifying, bringing to an end, preventing and accounting for negative environmental impacts in our own operation, and well as our value chain. 
We are looking into due diligence processes which take into account climate change and any environmental consequences of our work.  We look forward to sharing our plans and goals shortly.
We look forward to working with you!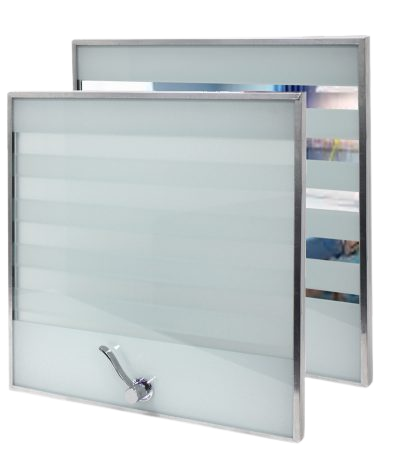 The Vista Max is the gold standard of privacy vision panels. The triple glazed system is renowned for allowing discreet and careful observation.

The Vista Max XL is specifically designed for long and narrow placements and incorporates all the benefits of the original.
The Vista Safe Anti Ligature vision panel is ideal for secure observation in challenging mental health environments.
Unique and inspired, the Vista Slide's lateral movement is designed for those larger spaces where the original Vistamatics aren't viable.